B200 King air Flight Simulator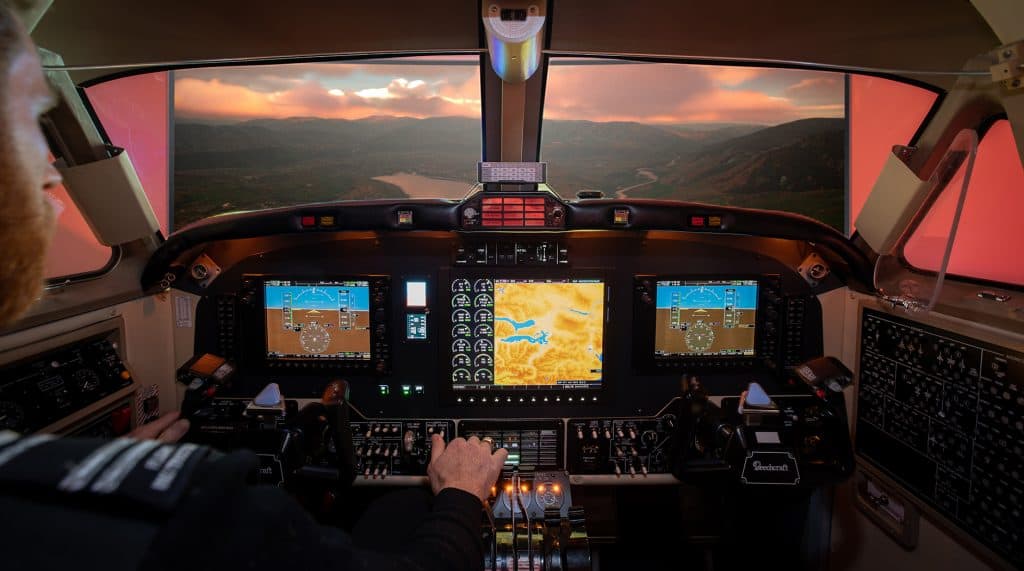 The Simulator is designed to provide a versatile IFR training platform based on the King Air twin-engine aircraft with a G1000 panel. 
Our B and A Category instructors and examiners will guide you through the operation of this synthetic training device – here is an overview of what it is and what can be done in it:
Log instrument time towards Part 61 licenses and ratings;
Certified for ILS issue;
Certified for Garmin G1000 ratings and currency;
Certified for completion of the cross country component of Instrument Rating renewals;
Fully enclosed cockpit;
Functional avionics, engine instruments, flaps, landing gear selector, warning systems, and more;
Variable weather inputs;
Programmable engine and systems failures for emergency training;
EFIS training;
King Air procedural training;
Recurrency training;
Multi crew orientation.
PLEASE NOTE
that this simulator is a synthetic training device – it is not an approved zero flight time simulator and cannot be used for King Air type ratings.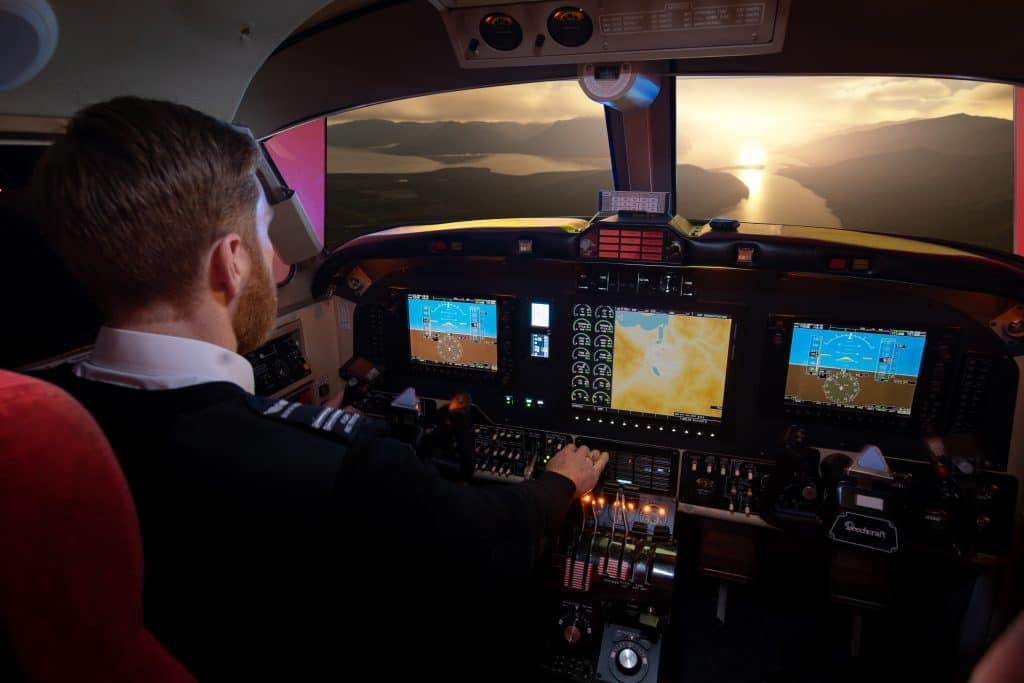 The simulator is certified and approved by the Civil Aviation Authority of New Zealand as a synthetic training device, which can be used for:
 2 hours instrument time towards a PPL;
 5 hours instrument time towards a CPL;
 5 hours instrument time towards a B or C cat instructor rating;
 20 hours instrument time towards an instrument rating issue;
 2 hours towards currency for continued competency instrument rating;
 NDB, VOR and ILS/LLZ approach aid currency;
 Cross country and associated approaches for continued competency of an instrument rating;
 Additional G1000 GNSS aid endorsement;
 ILS approach aid endorsement.
Otherwise, if you just want to have F-U-N and fly around places and landscapes you have not flown before, you can book the B200 Simulator with a C-Category instructor.
The hourly rate for the B200 Simulator is $170 and the cost of the instructor goes on top of that, just like normal aircraft hire.
If you have any questions or you would like to book the simulator please call us at 09 426 4273 or send us an email at [email protected].