Our ground school facilities are modern, well equipped and ideally setup for efficient training. The facilities include:
2 lecture rooms for day and night time theory courses;
4 pre-flight briefing rooms;
A large pre-flight planning area;
Flight Simulator;
Meeting room;
Reception area.
Upstairs we have the club members facility including a large lounge area, kitchen, bar and deck.
All our facilities are available for hire. For more information please send us an email at [email protected]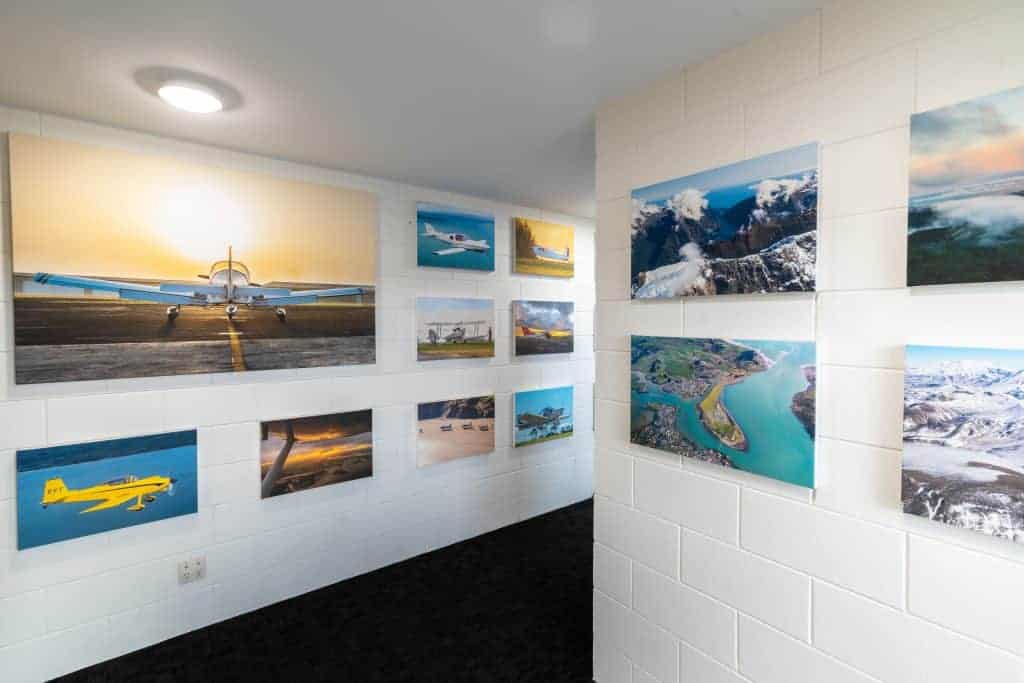 North Shore Aero Club own and operate North Shore Aerodrome on Auckland's North Shore, approximately 20 minutes North of Auckland CBD. North Shore Aerodrome is one of the busiest in the country with a high volume of general aviation and commercial traffic.
Surrounding Airspace & Aerodrome Facilities
North Shore Aerodrome is conveniently located between vast expanses of uncontrolled airspace to the North and the more complex controlled airspace of Whenuapai and Auckland to the South making it ideally situated for all varieties of training.
The aerodrome is situated in the South Eastern corner of the North Shore General Aviation area meaning there is literally no transit time required from leaving the circuit to starting your lesson which is a major advantage over a lot of other aerodromes.
For IFR training, North Shore has it's own RNAV GNSS (GPS) instrument approaches and we are especially lucky to be only 8 miles from Whenuapai with it's freely available VOR and ILS approaches. Whangarei, Great Barrier, Auckland, Ardmore and Hamilton are all within easy reach for a bit of variety.