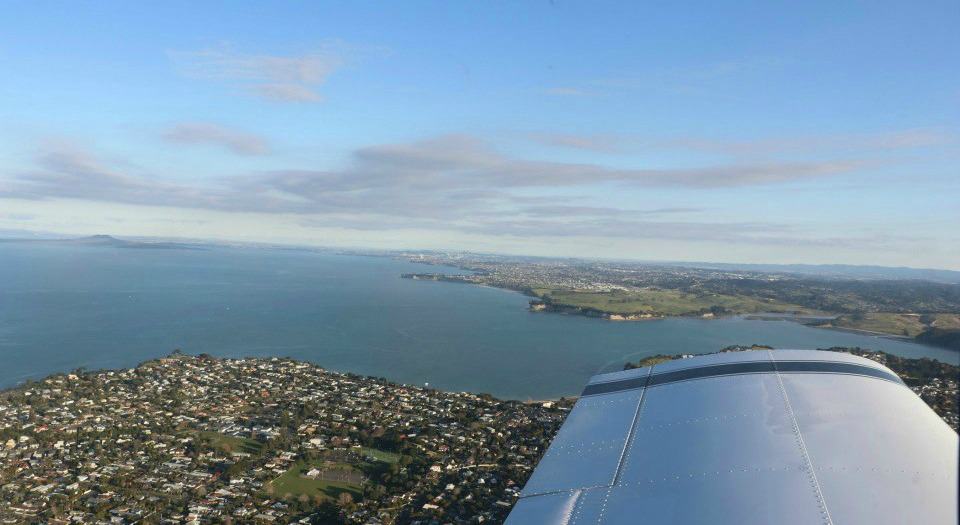 NSAC welcomes international students and is available to help answer your questions and provide you with a range of services and support while you are studying with us.  This includes information about our facilities, enrolment processes, assistance with visa requirements and accommodation arrangements.  We run a thorough orientation programme and throughout your training you will have the opportunity to enjoy social activities and functions. 
We encourage you to get involved with as many activities both at the airfield and off while you are here.  We have contacts with other aviation and community organisations – if you have a question, we should be able to help or be able to put you in touch with the right people.
Once you have received your Offer of Place there are still a number of things that you need to do to confirm and prepare for study at NSAC. View our checklist which is at the back of the Student Handbook, or ask for a copy, and make sure you have everything in place before you leave your country.
Once you have arrived in New Zealand you need to get to NSAC.  If you would like to be picked up, you will need to arrange this before leaving your country.  For more information, including customs and immigrations procedures refer: Customs New Zealand and Immigration New Zealand.
Once you are in New Zealand you will be guided through an orientation or induction process before your course commences. Also recognising that the induction is an ongoing process giving out information at relevant times.
Pastoral Care of International Students
Requirements for Studying and Working in New Zealand
Living in New Zealand
About Auckland
Pastoral Care of International Students
WHAT IS THE CODE OF PRACTICE?
The "Education (Pastoral Care of International Students) Code of Practice 2016" (The Code) sets out the minimum standards of advice and care that provides a framework for services delivered by and expected of educational providers and their agents with respect to international students.
When students from other countries come to study in New Zealand, it is important that those students are well informed, safe and properly cared for.
An 'International Student' is defined as a foreign student studying in New Zealand.
The Code applies to pastoral care and provision of information only, and not to academic standards
The Code ensures that:
High professional standards are maintained
The recruitment of International Students is undertaken in an ethical and responsible manner
Information supplied to International Students is comprehensive, accurate and up-to-date.
Students (or in the case of under 18 year olds, their parents/guardian) are provided with all the information they need prior to entering into any commitments
Contractual dealings with international students are conducted in an ethical and responsible manner
The particular needs of international Students are recognised and supported
International students are in safe accommodation
All providers have fair and equitable internal procedures for the resolution of International Student grievances
WHO DOES THE CODE APPLY TO?
The Code applies to all education providers in New Zealand with enrolled International Students. The Code is mandatory to these providers and must be signed by them. Signatories to the Code undertake an annual self-review of their processes and procedures relating to the Code and attest to the compliance with the Code to the Code Administrator.
HOW DO I FIND A COPY OF THE CODE?
The Code of Practice is available from:
Leigslation.govt.nz
NZQA Code of Practice
WHAT DO I DO IF SOMETHING GOES WRONG?
If you have concerns about how your education provider has treated you, or how the agent of the education provider has treated you, you must first contact the person who has been identified to you as someone that you can approach about complaints at your organisation. The Code requires all providers to have fair and equitable internal grievances procedures for students and you need to go through these internal processes before you can take the complaint any further. View NSAC Grievance Procedures.
If your concerns are not resolved by the internal grievances procedures, you can contact the Code Administrator (NZQA) or the agency contracted to manage student complaints on their behalf.   The agency appointed to manage student complaints is an independent body who manage complaints from international students about the pastoral care aspects of advice and services received from their education provider or the provider's agents. They have the power to recommend sanctions on education providers who have committed a breach of The Code that is not a serious breach.
The agency will refer complaints that are not about pastoral care to another regulatory body if appropriate.  The education provider will be given a reasonable time to remedy the breach. If the breach is not remedied within the stipulated timeframe the agency will refer the complaint to the Code Administrator for further action. The agency provides annual reports to the Code Administrator on its activities.
Requirements for Studying and Working in New Zealand
Living in New Zealand
About Auckland
New Zealand Qualification Authority (NZQA)
NZQA assesses the standard of education for tertiary education organisations through a regular system of external evaluation and review (EER).  Through periodic EER, tertiary education organisations are held accountable to their students, employers, funders, quality assurance bodies and other interested parties.
NOTE North Shore Aero Club Incorporated is a NZQA Category 1 Provider, last assessed at the External Evaluation and Review (EER) dated 10 November 2022. The EER report can be found here.
In accordance with The Education (Pastoral Care of Tertiary and International Learners) Code of Practice 2021, our latest code self-review can be found here (Link 1, Link 2).
The Civil Aviation Authority of New Zealand (CAA)
CAA was established in 1992 as a crown entity under the Civil Aviation Act 1990.  They are responsible to the Minister of Transport, and governed by the 'Authority', a five-member board appointed by the Minister to represent the public interest in civil aviation.
The role of CAA is to see that aviation participants meet the standards set by the Minister of Transport in the public interest.  
Aviation Safety Advisers travell the country and are responsible for certificating and monitoring aviation 'participants' – that is, people and organisations holding an aviation document, for example, a licence to fly.
NSAC has a Standard Aviation Training Organisation Certificate under rule Part 141. 
Information on the Civil Aviation Authority and Part 141 can be found at: www.caa.govt.nz