Raglan Fly-in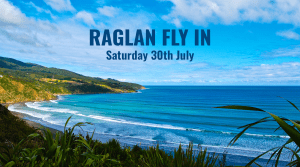 We finally have decided to give a green light to the trip we were planning to do since January this year, so on Saturday the 30th of July we are going to RAGLAN.
A simple plan is to fly to Raglan and have lunch there and walk on the beach, but for those who will be keen, we are ready to organize something special.
1. Extreme Horse Adventure ($190 per adult for 2.5 -3 hour experience);
2. Play Ground (Clay Bird Shooting – $50 pp, Archery – $25 for 10 arrows or Paintball – $45 per 200 paintballs).
As usual, our trip is weather dependent, so if you are planning to hire a club aircraft for the trip please make a booking as soon as possible, as any day with good weather gets overbooked very quickly.
If you are keen to join the trip, please send an email to [email protected] with your name, aircraft rego and the number of passengers you are taking or can take with you.