Have a go at aerobatics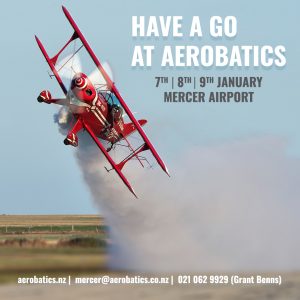 For all pilots (and non-pilots) interested in aerobatics, whether it be for recreation, competition or display, this weekend will provide opportunities for pilots of all levels to get in the air (finally!) and get upside-down.
If you have never flown aerobatics before, have a go with an instructor, or
You have an aerobatic rating but want to see what this competition stuff is all about? In-flight instruction available, in an Aerobatic Box, with a competition aerobatic instructor, or
Improve your competition technique – get ground critiquing in an Aerobatic Box from experienced judges, or
Ground seminars will be running on 'Your first competition', 'Reading Aresti' (what's that?), 'What the judges are looking for' and 'Competition Thinking'.
DO NOT THINK THIS IS BEYOND YOU!
These training days are for newbies and experienced pilots alike.
Experienced pilots love sharing their joy of aerobatics with newbies (experienced pilots were newbies once!)
This is a non-judged and non-judgemental training event.
You WILL come away enlightened, more knowledgeable and more confident in your flying abilities.
Aerobatics make pilots better pilots!
NOTE:
$40 per day for flyers (incl. lunch)
Instructors are free
Aircraft hire and landing fees are extra