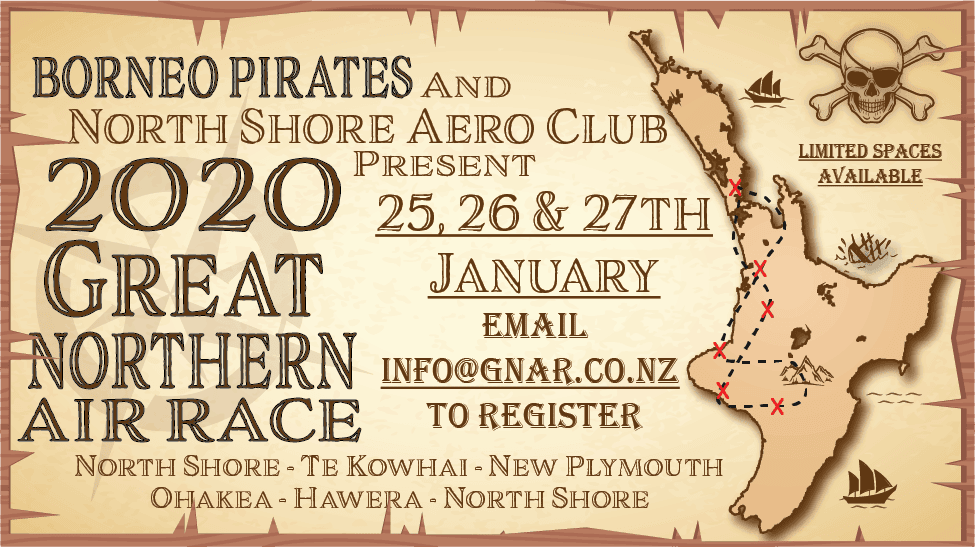 Great Northern Air Race 2020
"GNARrrrrr! Ahoy me hearties! Weigh anchor and hoist the mizzen!"
The Borneo Pirates and the North Shore Aero Club are excited to bring you the 2020 Great Northern Air Race!
Taking place over Auckland Anniversary Weekend, the Great Northern Air Race is an exhilarating three day race around the North Island.
Registrations will open early December so get your team together and register your interest by emailing [email protected] now!