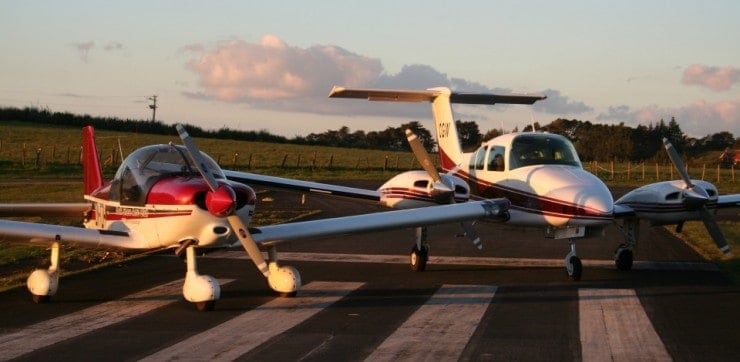 We run a wide array of theory courses to get you through your exams at all levels. Full time students will be enrolled into one of the scheduled day courses with the ability to 'top up' their knowledge by attending the extra sessions as well if they choose.
All theory courses are open to non NSAC pilots as well.
Courses are made up of specific modules, each module dealing with one specific theory subject. If for whatever reason you do not require a full course, you can opt to just sit individual modules as required.
Private Pilot Licence - PPL
Day courses (full time) – 4 per year

2 weeks Monday to Friday 8:30am – 4:30pm
6 modules each covering one theory subject
Night courses (part time) – 2 per year

5 months Tuesday & Thursday evenings from 6:30pm
6 modules each covering one theory subject

Weekend courses (part time) – 2 per year

One theory subject per month
Enquire with the office to determine length of each subject
Commercial Pilot Licence - CPL
These courses are day only as follows:
Day courses (full time) – once a year

6 weeks Monday to Friday 8:30am – 4:30pm
6 modules each covering one theory subject
These courses are day only as follows:
Day courses (full time) – 2 per year

2 weeks Monday to Friday 8:30am – 4:30pm
3 modules each covering one theory subject
C Category Instructor Rating - C Cat
These courses are day only as follows:
Day courses (full time) – 2 per year

4 weeks Monday to Friday 8:30am – 4:30pm